The information on this website is not a substitute for examination, diagnosis, and medical care provided by a licensed and qualified health professional. Please consult your physician before undertaking any form of medical treatment and/or adopting any exercise program or dietary guidelines. If you think you may have a medical emergency, call your physician or 911 immediately. AdventHealth reserves the right to add, remove or, edit content on this page at its sole discretion. Privacy Policy.
*$30 screening mammograms are valid October 1–31, 2019. This rate applies to self-pay. Insurance coverage varies. Women who are 65 years or older may automatically qualify for a mammogram through Medicare. Screening appointment times may vary. 3D mammograms are only offered in select locations. Please call for additional details.
Experience Care
Designed for You
Or call us at 407-543-4683.

3D Mammograms
for Only $30*
AdventHealth for Women's PINK OUT® campaign hopes to bring awareness to the importance of early detection. Our leading-edge technology gives you the full picture of your breast health with 3D mammograms. With 30-minute screenings for only $30* in October at locations in your neighborhood, there's no reason to put off your mammogram.
At AdventHealth, we know that regularly scheduled mammograms can save lives. We want to make sure you have the information you need to take charge of your breast health and stay on top of routine screenings.
Double-click to edit this text
Double-click to edit this text
Listen as the bariatric staff, Dr. Kim and Dr. Smith of The Center for Metabolic and Obesity Surgery, share their passion for making a difference in the lives of our patients at Florida Hospital.
The personal support you need is here, no matter when you need it. At your initial diagnosis, you'll be assigned a designated digestive care coordinator who will be with you all the way through each stage of the recovery process. Your coordinator will be available to answer any questions about scheduling, treatment, therapy, and whatever else may come to mind. It's all simply to make your life easier.
Putting You First
From The Start
Our expert surgeons and nurses are nationally acclaimed thought-leaders dedicated to improving the level of digestive care for our patients
Best Regional Hospital
Florida Hospital is recognized by U.S. News & World Report as one of America's best hospitals.
Nationally Recognized For Patient Safety
Florida Hospital is recognized as one of America's highest-rated hospitals for patient safety by The Leapfrog Group.
Schedule Your Mammogram
One-in-eight women will be diagnosed with breast cancer in their lifetime, and it is the second leading cause of cancer death in women. That's why AdventHealth for Women's PINK OUT campaign hopes to bring awareness to the importance of early detection. A mammogram is the most effective method for detecting breast cancer early, when it is most treatable and beatable.
If you need to schedule a mammogram, our care coordinators are here to guide and support you. We're standing by and will reply to your appointment request within 48 hours.
Schedule Your Mammogram
On A Mission To
Advance Bariatric Care
We're Here to Support and
Empower You
Setting A New Standard For
Setting A New Standard For
Stay Informed.
Be Connected.
Sign up for updates on the latest news, information and events throughout AdventHealth's Network of Care.
Understanding the
Importance of Early Detection
If your doctor determines surgery is necessary for your long-term health and recovery, you may be a candidate for a minimally invasive procedure. The Globus ExcelsiusGPS™ surgical guidance system is the first and only robotic platform that improves accuracy and patient care for precise, minimally invasive spine surgeries by combining robotics and GPS-style navigation. ExcelsiusGPS has several advantages, including:
Less exposure to radiation
More precise positioning of implants during surgery
Potentially faster surgery time
Real-time viewing of your anatomy for increased safety and accuracy
To learn more about NeuSpine Institute, please visit our website.
SIGN UP NOW
Thank You
Thank you for taking the next step with AdventHealth. Please continue booking your appointment using the link below.

Book Online
Thank You
Your guide is ready for download below. We hope the guide answers any questions you have and helps you take charge of your health.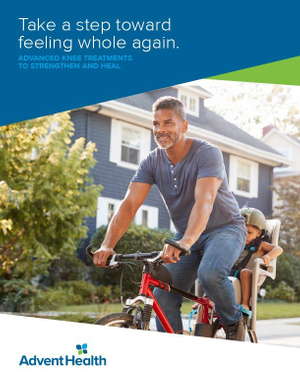 DOWNLOAD YOUR GUIDE
At AdventHealth for Women, we offer expert technologists and convenient locations across Central Florida — close to work and home. That's why so many women rely on us for their breast-health needs.
Scheduling your mammogram with AdventHealth has never been easier:
Making It Easy to
Get Your Mammogram
We've been nationally recognized for our leading-edge treatments specifically designed for women's evolving health care needs.
We're on a Mission to
Advance Women's Health Care
The American College of Radiology (ACR) Breast Imaging Center of Excellence Status
Trust in an accreditation that recognizes the most advanced breast imaging technologies and procedures.
Treatment Options
Know that if you're diagnosed with breast cancer, we're by your side at every step. AdventHealth offers advanced treatments and personalized care for the body, mind and spirit.
Learn More
Get Involved In PINK OUT
You can change the lives of women in our Central Florida community. Learn more about how you can get involved.
Learn More
Events
Participate in local events to raise awareness and support for women fighting breast cancer.
Learn More
Programa tu Mamografía
¿Ya te hiciste tu mamografía? La mejor defensa contra el cáncer de seno es la detección temprana. Programa tu mamografía con AdventHealth hoy — nunca ha sido tan fácil.
Aprende Más
What is Mammography?
Mammography is an X-ray examination of the breast. Mammograms make it possible to detect breast cancers, benign tumors and cysts before you can feel them. The latest digital and 3D mammography takes more detailed images, providing our board-certified radiologists with additional views of the breast that can reveal abnormalities sooner and with more clarity.

Are There Different Types of Mammograms?
Mammography may be used either for screening or to make a diagnosis. A screening mammogram is an X-ray of the breast used to detect breast changes when you have no signs of breast cancer. It usually involves two X-rays of each breast. A diagnostic mammogram is an X-ray of the breast used to diagnose unusual breast changes, such as a lump, pain, nipple thickening or discharge, or a change in breast size or shape.

Advanced Imaging and the Highest-Quality Care
Our advanced digital and 3D mammogram technology can detect breast cancer up to two years earlier than self-examination. And the breast conforming "smart paddle" design of our equipment provides you with a more comfortable overall experience. Our imaging specialists have received advanced training and acquired extensive expertise in detecting subtle differences between tissues so we can pinpoint areas of concern.

When Should I Get a Mammogram?
Many factors determine when you should have a mammogram, such as your family history, risk factors and age. Screening mammograms are recommended at least every two years, starting between the ages of 40 and 50. Any woman over the age of 25 should have a diagnostic mammogram if she experiences any unusual breast symptoms. Otherwise, talk to your doctor to determine when and how often you should have a screening mammogram.

7 Tips to Reduce
Your Breast Cancer Risk
Learn how to reduce your risk of developing breast cancer with these seven breast health tips.
Best Women's Care in Florida
AdventHealth is recognized by U.S. News and World Report as a best hospital for women's care, and the best in Florida for Gynecology.

Nationally Recognized for Patient Safety
AdventHealth is recognized as one of America's highest-rated hospitals for patient safety by The Leapfrog Group.
$30 screening mammograms are offered October 1–31, 2019

Appointments typically take only 30 minutes

Same-day, evening and weekend appointments available

12 convenient Central Florida locations

No script needed if you are 40+ years of age, have no breast symptoms and have not had a mammogram in the last year