The information on this website is not a substitute for examination, diagnosis, and medical care provided by a licensed and qualified health professional. Please talk to your doctor before starting any form of medical treatment and/or adopting any exercise program or dietary guidelines. If this is a medical emergency, please call 911 immediately. AdventHealth reserves the right to add, remove, or edit content from this page at its sole discretion. Privacy Policy.
Your Partner on the
Pregnancy Path and Beyond
Or call us at 844-585-0050.
Maternity Care Designed Just for You

Expert attention for you and your baby, from conception to birth and beyond.
Throughout your entire pregnancy journey, we're focused on both you and your baby's health and well-being. From fertility evaluations and treatments to breastfeeding support and parent education, we provide families with an extraordinary prenatal and neonatal care network.
In addition to compassionate physicians, certified nurse midwives and nurses, The Birth Day Experience team helps you design a one-of-a-kind celebration on your baby's birth day. This personalized, complimentary service includes a one-on-one consultation with each expectant mom to discuss her wishes. The Birth Day Experience team of registered nurses, certified lactation consultants and certified childbirth educators all share one goal: making your special day extraordinary.
The Birth Day Experience team also helps create a stress-free environment by serving as a liaison between your family, your doctor and the hospital. We'll help you navigate insurance requirements, assist with forms and advise on what to expect, all for your greater peace of mind.
Double-click to edit this text
Double-click to edit this text
See what you can expect from The Birth Day Experience in these videos from our locations.
The personal support you need is here, no matter when you need it. At your initial diagnosis, you'll be assigned a designated digestive care coordinator who will be with you all the way through each stage of the recovery process. Your coordinator will be available to answer any questions about scheduling, treatment, therapy, and whatever else may come to mind. It's all simply to make your life easier.
Putting You First
From The Start
We're honored to maintain the high standards of safety and care that you deserve.
DOWNLOAD YOUR GUIDE
ARMEN DEUKMEDJIAN, MD
is a fellowship-trained neurosurgeon specializing in minimally invasive solutions for both simple and complex spinal conditions. Dr. Deukmedjian's focus includes degenerative scoliosis correction, spinal arthritis correction, and treatment of neck and back pain. He also treats spinal trauma, fractures, tumors and congenital defects. He has authored and co-authored over 15 peer-reviewed articles in top tier neurosurgery journals and 10 book chapters.
If you're pregnant or hope to get pregnant soon, you probably have a lot of questions about what's to come. Our medical experts and Birth Advocates have created a guide to help you understand our comprehensive services and modern facilities. Download this Obstetrics Guide to get answers to questions like:
How can I customize my labor experience?
Are lactation consultants and breastfeeding resources available?
Are there resources available to prepare me for being a new mom?
Can you help me select a pediatrician?
What happens if my baby needs care right after birth?
Download Your Guide
Our Birth Advocates are standing by and will reply to your appointment request within 48 hours. They'll also be there to guide you and your family every step of the way.
Nationally
Recognized Expertise
Dedicated to
Exceeding Your Expectations
Our physicians and staff have one common goal in mind: making sure you experience the true joys of labor and delivery. We provide women and babies with the highest possible standard of care in all areas of obstetrics within a compassionate, family-centered environment.
The Florida Hospital Wesley Chapel neurospine program is led by neurosurgeons Dr. Amir Ahmadian and Dr. Armen Deukmedjian of NeuSpine Institute.
Expertly Trained

Neurosurgeons
VISIT NEUSPINE INSTITUTE
REQUEST A FREE MRI REVIEW
Let The Birth Day Experience

®

Team
Ease Your Mind
We understand that your unique pain and symptoms can be frustrating and hard to explain. Rest assured that our teams have vast experience in the diagnosis and treatment of neurological and spine conditions, including:
Back and neck pain
Degenerative disc disease (spinal arthritis)
Fractures of the spine
Herniated discs
Sacroiliac pain syndrome (sacroiliitis)
Sciatica
Scoliosis
Spinal stenosis
Spine and brain tumors
Expertise and Compassion
for Your Condition
AMIR AHMADIAN, MD
is a fellowship-trained neurosurgeon who specializes in the management and minimally invasive treatment of spinal deformities, scoliosis, spinal fractures, neuro-oncology, peripheral nerve injuries and trauma. A gifted teacher and researcher, Dr. Ahmadian has authored over 21 peer-reviewed journal publications and 10 book chapters on neurosurgery and spinal deformity.
Blue Distinctions Maternity Health
AdventHealth Wesley Chapel
AdventHealth Zephyrhills
Special Patient and Family Amenities
We go above and beyond to make your family feel cared for and comfortable with special touches including a celebration meal, breastfeeding-friendly gowns, valet parking and other thoughtful details. And your Birth Advocate will be on hand to provide you with personal attention and support throughout your entire pregnancy journey.
Exceptional Health Education
We're passionate about education that gives you and your family the confidence and knowledge you need to embark on this new phase of life. We offer education classes on childbirth, baby care, breastfeeding, transition to parenthood, infant/pediatric CPR and many more topics.
Your Birth Advocate
Your Birth Advocate is a registered nurse with expertise in labor and delivery, postpartum and newborn care. She works with each mom to help you individualize your birth experience and serves as a liaison between your obstetrician's office and the hospital. She can also help schedule classes or a tour of the facility, answer your questions and assist you in finding a lactation consultant and pediatrician.
Your Complete
Network of Care
2022 Women's Choice Award®
AdventHealth Wesley Chapel
America's Best Hospitals for Obstetrics
Schedule a Tour
Schedule a tour to walk through one of our locations with a Birth Day Experience team member as your guide.
Find a Physician
Schedule a Tour
Download Your Guide
Download Your Guide
Thank You.
Thank you for taking the next step with AdventHealth. Our Nurse Navigators have received your request and will reply to your appointment request within 48 hours.
Thank You
Your guide is ready for download below. We hope the guide answers any questions you have and helps you take charge of your health.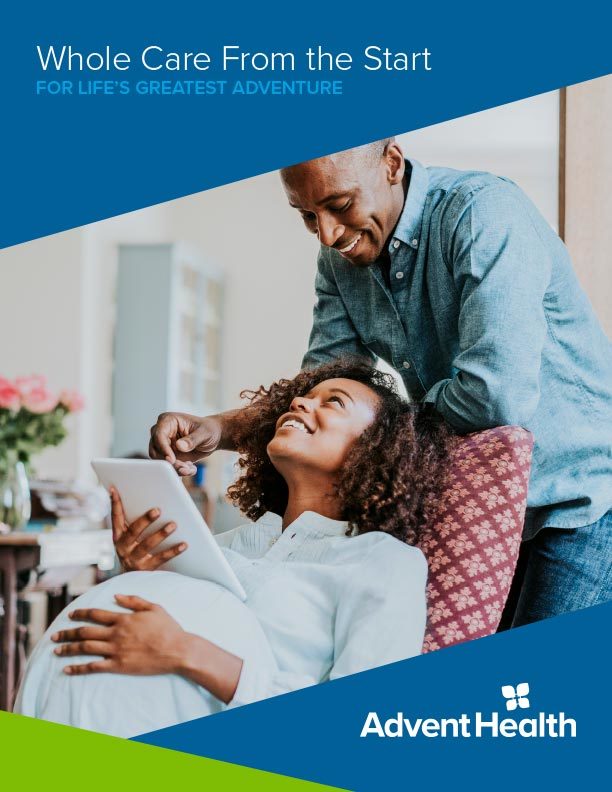 Download Your Guide
Thank you for scheduling a tour.
We can't wait to meet you.
Your Partner on the
Pregnancy Path and Beyond
Nationally
Recognized Expertise
Find a Physician
Fall 2020 Leapfrog Hospital Safety "A" Grade
AdventHealth Carrollwood
AdventHealth Dade City
AdventHealth North Pinellas
AdventHealth Sebring
AdventHealth Tampa
AdventHealth Wesley Chapel
AdventHealth Zephyrhills
2020 Leapfrog "Top General Hospital"
AdventHealth North Pinellas
AdventHealth Sebring
AdventHealth Zephyrhills
2020 Newsweek Best Maternity Hospitals Award
AdventHealth Wesley Chapel
AdventHealth Tampa Women's Health Pavilion Birthday Experience Virtual Tour 2021
AdventHealth Zephyrhills - Baby Place Tour
AdventHealth Wesley Chapel - Baby Place Tour
AdventHealth Sebring - OB Tour
AdventHealth Ocala - The Baby Place Tour
We're here for you at every age and stage of your health and wellness journey.
Your Complete
Network of Care
Dade City
13100 Fort King Road,
Dade City, FL 33525
Directions
Wesley Chapel
2600 Bruce B Downs Boulevard,
Wesley Chapel, FL 33544
Directions
Carrollwood
7171 N Dale Mabry Highway,
Tampa, FL 33614
Directions
North Pinellas
1395 S Pinellas Avenue,
Tarpon Springs, FL 34689
Directions
Tampa
3100 E Fletcher Avenue,
Tampa, FL 33613
Directions
Zephyrhills
7050 Gall Boulevard,
Zephyrhills, FL 33541
Directions
Ocala
1500 Southwest 1st Avenue,
Ocala, FL 34471
Directions
Sebring
4200 Sun 'n Lake Boulevard,
Sebring, FL 33872
Directions
Heart of Florida
40100 US Highway 27,
Davenport, FL 33837
Directions
Take charge of your wellness by attending an upcoming event led by our health professionals. Find screenings, educational classes, tours and much more at an AdventHealth location near you. Click on a location within the map to see available events.
AdventHealth Dade City
13100 Fort King Road, Dade City, FL 33525
View Events | Directions
AdventHealth Wesley Chapel
2600 Bruce B Downs Blvd, Wesley Chapel, FL 33544
View Events | Directions
AdventHealth Carrollwood
7171 N Dale Mabry Hwy, Tampa, FL 33614
View Events | Directions
AdventHealth North Pinellas
1395 S Pinellas Ave, Tarpon Springs, FL 34689
View Events | Directions
AdventHealth Tampa
3100 E Fletcher Ave, Tampa, FL 33613
View Events | Directions
AdventHealth Zephyrhills
7050 Gall Blvd, Zephyrhills, FL 33541
View Events | Directions
AdventHealth Ocala
1500 Southwest 1st Avenue, Ocala, FL 34471
View Events | Directions
AdventHealth Sebring
4200 Sun 'n Lake Boulevard, Sebring, FL 33872
View Events | Directions
AdventHealth Heart of Florida
40100 US Highway 27, Davenport, FL 338379
Directions
AdventHealth Lake Wales
410 South 11th Street, Lake Wales, FL 338549
Directions
2022 Women's Choice Award®
AdventHealth Wesley Chapel
America's 100 Best Hospitals for Patient Experience
Healthgrades® America's 250 Best Hospitals™
AdventHealth Wesley Chapel (2022)
5-Star Rating in Overall Hospital Quality, Centers for Medicare and Medicaid Services
AdventHealth Wesley (Chapel)