The information on this website is not a substitute for examination, diagnosis, and medical care provided by a licensed and qualified health professional. Please talk to your doctor before starting any form of medical treatment and/or adopting any exercise program or dietary guidelines. If this is a medical emergency, please call 911 immediately. AdventHealth reserves the right to add, remove, or edit content from this page at its sole discretion. Privacy Policy.
Start Here for
Expert Pelvic Care

Or call us at 844-552-2254.
Pelvic Care for Women of All Ages
Get back to feeling your best with help from experts who specialize in you.
Many things can affect your pelvic floor, but common causes of damage include childbirth, repeated heavy lifting, straining for bowel movements, some chronic diseases and surgery. But whatever the cause, pelvic floor concerns are normal, and they're very treatable.
Talk with one of our pelvic health specialists if you're experiencing:
Double-click to edit this text
Double-click to edit this text
If you feel embarrassed or alone when it comes to pelvic floor problems, our team is here to offer you reassurance and guidance by explaining these common conditions and how they're treated, so you can regain your confidence.
Our team upholds the highest standards of care for women to deliver an unparalleled health care experience.
2020 IBM Watson Health™ Top 100 Hospitals®

AdventHealth Wesley Chapel
Fall 2020 Leapfrog Hospital Safety "A" Grade

AdventHealth Carrollwood
AdventHealth Dade City
AdventHealth North Pinellas
AdventHealth Sebring
AdventHealth Tampa
AdventHealth Wesley Chapel
AdventHealth Zephyrhills
Download Your Guide
We understand the frustration pelvic floor disorders can cause. Our care team created this guide to help ease your mind and answer questions like:
What are the different pelvic health conditions?
What are the symptoms of these conditions?
How do I know if I need pelvic floor rehabilitation?
Are there non-surgical or minimally invasive procedures to treat my condition?
Download Your Guide
We want you to feel empowered to take charge of your pelvic health. Take the first step and reach out to our experts today.
Request an Appointment
Award-Winning Care That
Inspires Confidence
Get the Answers

You Deserve
Our Experts
Answer Your Questions
Common Concerns,
Treated With Care
Our pelvic floor rehabilitation services are designed to help relieve your discomfort and improve your quality of life. Our expert physicians, surgeons and physical therapists specialize in gynecology, urogynecology, urology and colorectal surgery to treat conditions such as:

Here to Help You
Feel Confident Again
Chronic or functional constipation
Fecal incontinence
Frequent or urgent urination
Leaking urine when laughing or coughing
Painful urination
Pressure and pain in your vagina, bladder, or rectum
Unable to fully empty bladder
Vaginal bulging
If you're struggling with a common issue like urinary incontinence, or have pelvic discomfort or any other pelvic concern, we're here for you with the most advanced treatments for pelvic floor disorders. Let our caring team create a custom care plan just for you, so you can regain your confidence.
Download Your Guide
Chronic or functional constipation
Cystocele
Endometriosis
Fecal incontinence
Frequent, urgent or painful urination
Fibroid tumors
Painful bladder syndrome
Painful intercourse
Pelvic inflammatory disease (PID)
Pelvic organ and uterine prolapse
Post-abdominal surgery
Post-treatment care for incontinence or pain from gynecologic cancer
Prenatal and postpartum care
Pressure or pain in your vagina, bladder or rectum
Pelvic pain
Rectocele
Tailbone pain, sciatica and hip pain
Urge/stress/mixed urinary incontinence
Urinary retention, frequency and urgency
Vestibulitis, vulvodynia and vaginismus


Our treatments include physical therapy and medication, as well as the latest minimally invasive robotic and laparoscopic surgical techniques. We're here to listen to your concerns, quickly and accurately diagnose your condition and help you feel like yourself again.
2020 Women's Choice Award®
AdventHealth Carrollwood
AdventHealth North Pinellas
AdventHealth Zephyrhills (2017, 2018)
AdventHealth Wesley Chapel (2020)
AdventHealth Sebring
America's Best Hospitals for Patient Safety
2020 Leapfrog "Top General Hospital"

AdventHealth Carrollwood (2017, 2018, 2019)
AdventHealth North Pinellas (2017, 2019, 2020)
AdventHealth Sebring (2018, 2019, 2020)
AdventHealth Tampa (2020)
AdventHealth Wesley Chapel (2019)
AdventHealth Zephyrhills (2018, 2019, 2020)
2020 Healthgrades Outstanding Patient Experience Award™

AdventHealth Wesley Chapel

2020 CMS Five-Star Rated Hospital

AdventHealth Wesley Chapel

Thank You.
Thank you for taking the next step with AdventHealth. Our Nurse Navigators have received your request and will reply to your appointment request within 48 hours.
Thank You
Your guide is ready for download below. We hope the guide answers any questions you have and helps you take charge of your health.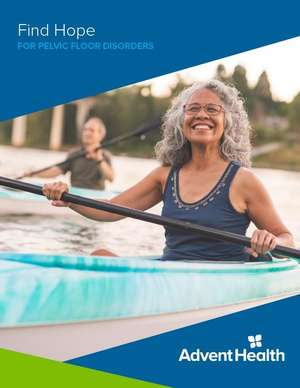 Download Your Guide
We're here for you at every age and stage of your health and wellness journey.
Your Complete
Network of Care
Dade City
13100 Fort King Road,
Dade City, FL 33525
Directions
Wesley Chapel
2600 Bruce B Downs Boulevard,
Wesley Chapel, FL 33544
Directions
Carrollwood
7171 N Dale Mabry Highway,
Tampa, FL 33614
Directions
North Pinellas
1395 S Pinellas Avenue,
Tarpon Springs, FL 34689
Directions
Tampa
3100 E Fletcher Avenue,
Tampa, FL 33613
Directions
Zephyrhills
7050 Gall Boulevard,
Zephyrhills, FL 33541
Directions
Ocala
1500 Southwest 1st Avenue,
Ocala, FL 34471
Directions
Sebring
4200 Sun 'n Lake Boulevard,
Sebring, FL 33872
Directions
Heart of Florida
40100 US Highway 27,
Davenport, FL 33837
Directions
Take charge of your wellness by attending an upcoming event led by our health professionals. Find screenings, educational classes, tours and much more at an AdventHealth location near you. Click on a location within the map to see available events.
AdventHealth Dade City
13100 Fort King Road, Dade City, FL 33525
View Events | Directions
AdventHealth Wesley Chapel
2600 Bruce B Downs Blvd, Wesley Chapel, FL 33544
View Events | Directions
AdventHealth Carrollwood
7171 N Dale Mabry Hwy, Tampa, FL 33614
View Events | Directions
AdventHealth North Pinellas
1395 S Pinellas Ave, Tarpon Springs, FL 34689
View Events | Directions
AdventHealth Tampa
3100 E Fletcher Ave, Tampa, FL 33613
View Events | Directions
AdventHealth Zephyrhills
7050 Gall Blvd, Zephyrhills, FL 33541
View Events | Directions
AdventHealth Ocala
1500 Southwest 1st Avenue, Ocala, FL 34471
View Events | Directions
AdventHealth Sebring
4200 Sun 'n Lake Boulevard, Sebring, FL 33872
View Events | Directions
AdventHealth Heart of Florida
40100 US Highway 27, Davenport, FL 338379
Directions
AdventHealth Lake Wales
410 South 11th Street, Lake Wales, FL 338549
Directions